Shaded between two garages and looking onto a brick wall… The view was dismal.
Our first step, creating a strong focal point at the end of the garden. Removing the grass, adding pea gravel and natural stone for shape, texture and space allowed for more use. Finally, new fencing, a new deck walkout, and built in planters completed the private sanctuary.
---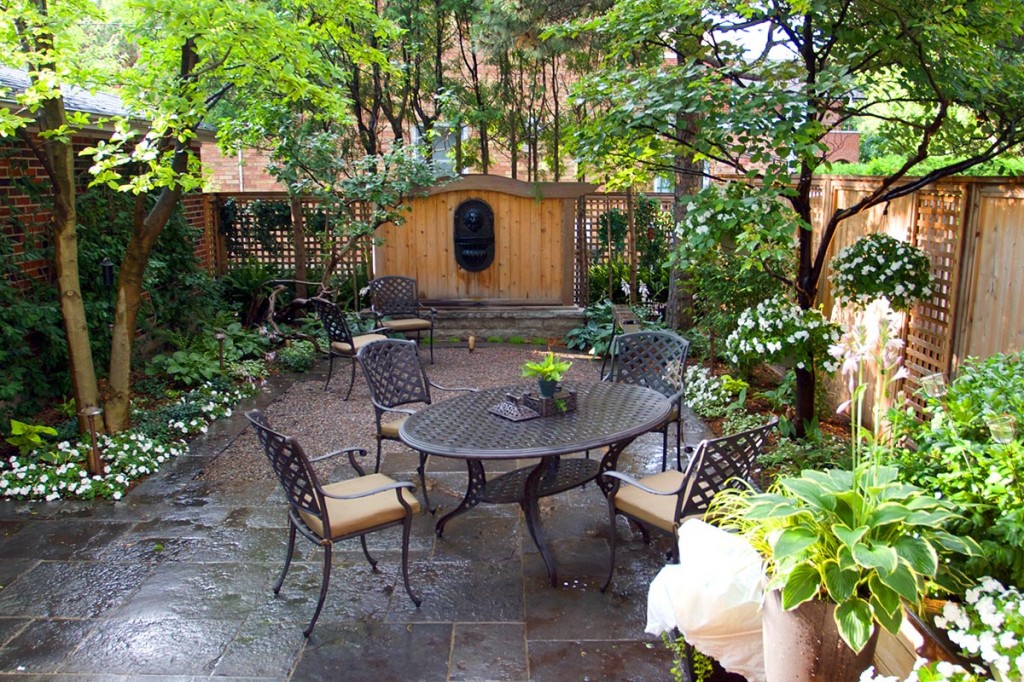 ---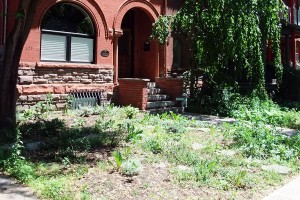 This Historic home had nothing but weeds and dust.
While paying close attention to the home's architectural details and age, a design for the ironwork came to reflect the arch in the window, the brickwork nods to the colour of the home's stonework. Overall, an impressive look with easy care in the shady front yard (that now looks as though it's always been there).
---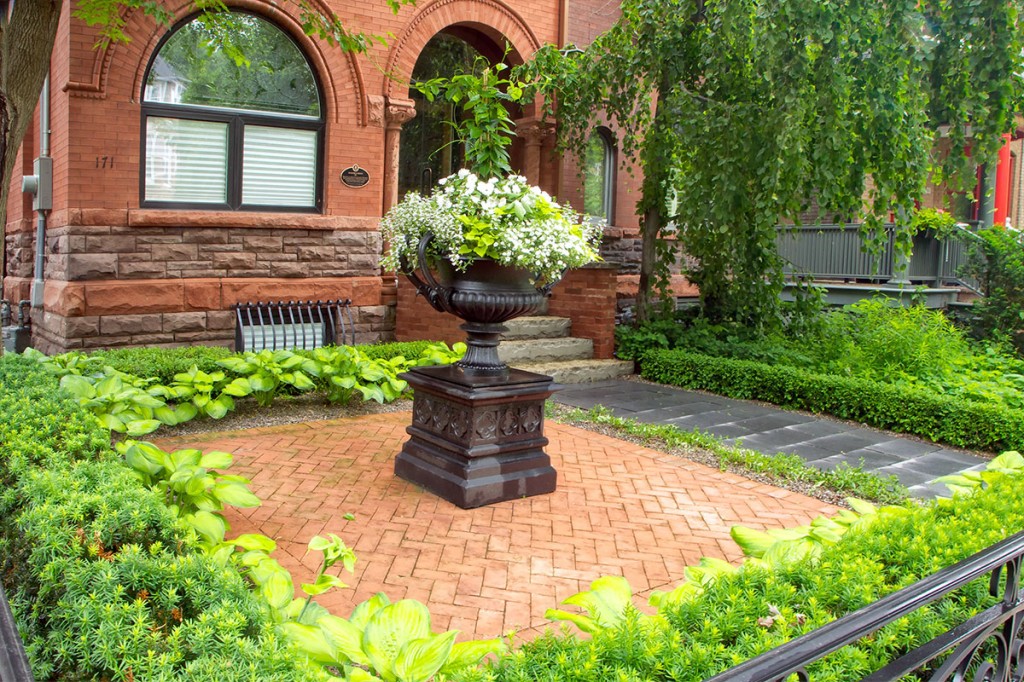 ---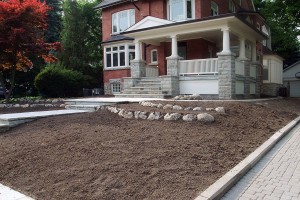 A beautiful home, a southern slope.
A large downtown property with 30 yards of soil and a client that left the possibilities up to us. The garden speaks of exuberance – full colour, fragrant, all season and a joy to behold.
---