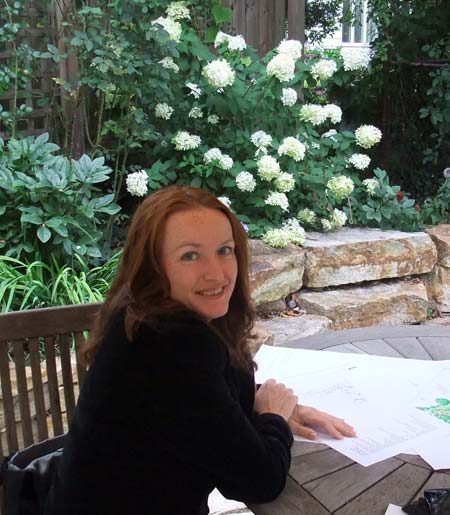 Candy has been in the industry for 20 years, she has imagined and completed numerous residential and commercial Landscaping projects.
While visiting in the south of France she met her now husband and fellow 'plant geek' who shares her passion for all things 'Gardenesque'. They contribute to various community improvement projects and spread their combined knowledge wherever it's welcome.
Further qualifications include:
Wrote and guided lectures for the CMHC, designed award winning feature gardens at Canada Blooms
Sheridan & Mohawk College Faculty – Landscape Design
Featured in articles for 'Style at Home', 'Canadian Gardening', 'The Hamilton Spectator' and 'The Globe and Mail' as well as on 'Cityline' with CityTV
Able to create fully rendered master plans for any sized project
A detailed understanding of perennials, native plants, trees and shrubs for the Canadian Climate
6 Years in the private sector with a high end Landscape Company specializing in 'Greenroof' systems and rooftop gardens
To date: over 650 on-site consultations with clients since 2004
Whether it is for a private home or a business park, we have the experience to create and coordinate the beautiful outdoor space you require.